Welcome to Touchpoints at Manchester
Tracy Newport
Administrator
Dear Residents and Family Members,
Welcome to Touchpoints at Manchester.   We are proud to have an outstanding team, evident in our CMS Star rating, American Health Care Association awards and exceptional survey outcomes.  Touchpoints of Manchester is a proud member of the St. Francis Hospital Post-Acute Care Network, as well as a partner in the accountable care organization (ACO) of Eastern Connecticut Health Network.  
I have been a licensed skilled nursing facility administrator with a successful track record since 1990 and I firmly believe this stems from my philosophy of "always just do the right thing". Our Director of Nurses, Lori Aquilina, leads a strongly motivated experienced nursing department who treats the 'whole person' as we strive to meet the physical, emotional, and psychosocial needs of all our residents.  This facility treats resident care with a holistic approach and our team follows the company mission that they will "enrich the lives of the residents we serve".
The recipient of deficiency-free surveys, AHCA awards and consistently high CMS star ratings, we are a leader in post-acute, rehabilitative care.  Services also include a secured behavioral health program with a strong recovery-based model and our signature, specialized program for congestive heart failure rehabilitation. Continue reading

Specialty Services

Facility News
Congratulations to the 60 West staff on a receiving a Five Star rating from CMS, including Five Stars in Quality Measures, Staffing and Health Inspection. This is quite an achievement.

What a better way to spend the last Thursday of every month hosting a Wii Bowling Challenge with our friends from the Bloomfield Senior Center.  The residents at Touchpoints at Bloomfield have opened their home to this fine group of seniors in anticipation of showing the residents a grand old time. 

Patient George F. provided a testimonial on his stay at Touchpoints at Manchester after a total hip replacement. He received Touchpoints' signature Beyond the Joint program, including Prehab and Rehab with physical therapy and clearly experienced the benefits of the program, saying, "I just wish to say, my rehab stay at Touchpoints at Manchester exceeded my expectations!"

Touchpoints' Community Liaisons Heather Bale and Kim Wanegar-Nation presented "Rehabilitation and Return to Health" at the Elmwood Senior Center on New Britain Avenue in West Hartford.

Fresh River has found a talented Food Service Director in Janine Lancaster who is committed to bringing distinctive, enjoyable and high quality food to all of Fresh River's residents. Recently, the facility has started offering residents a different way to enjoy their meals.

Touchpoints at Manchester is now contracted with the Veteran's Administration as a provider of skilled nursing and long term care. Touchpoints at Manchester will be a desirable and accessible location for veterans to receive care and they will have access to all programs, including short term, long term, behavioral health, substance use/iRecovery and our signature CHF program.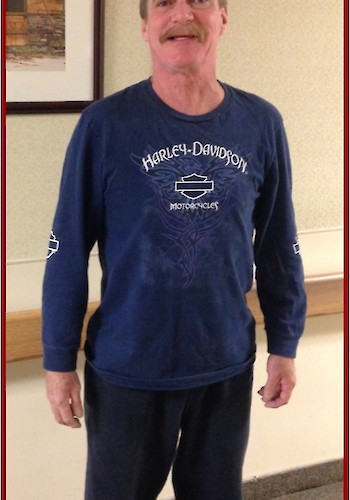 "I arrived at Touchpoints requiring help for everything and today, only 10 days later, I am going home, walking on my own, not even a cane! I passed the balance test with a score of 100%. In just 10 days I feel I am almost back to being me again. My wife and I are happy with the rehab and care at Touchpoints…. the speed of my recovery speaks for itself. I am going home today!"
~ Kelly Shine
"The whole staff went above and beyond…I think anyone who comes to Touchpoints at Manchester will be happy…You are a person first, a patient second."
~ Maria
"I almost gave up but the wonderful people at Touchpoints gave me the help and support I needed to be able to go home. I cannot thank enough, my surgeon, Dr. Kruger, my family and the staff at Touchpoints, I have my life back. Home means everything to me. I give Touchpoints at Manchester a 5 out of 5 rating."
~ Richard (March 2017)
"My BP, heart rate and blood oxygen levels stayed steady and strong. I wish I had gone to Touchpoints at Manchester first but I am grateful for the fact my wife took the initiative due to research and found TOUCHPOINTS at MANCHESTER. My Nurse Cristina and the wonderful CNAs, especially Yuri and Debbie, their wound care program and the wonderful rehab staff made my stay successful and enjoyable! TOUCHPOINTS at MANCHESTER, BEST DECISION EVER!"
~ S. Brown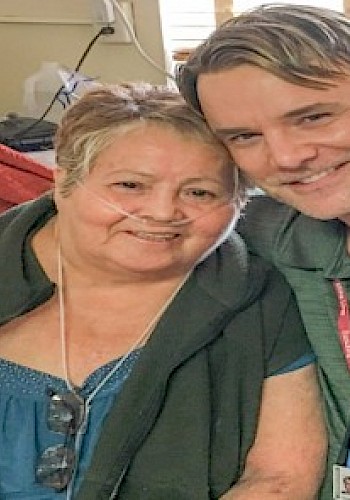 "These people know what they are doing…I thank them all from the bottom of my heart and God bless them. I felt like I was at home. My health has very much improved because of the wonderful people there, they saved my life and I could not have asked for a better stay. Thank you!"
~ Aurea L, CHF Patient (Nov 2016)
"I am so thankful to the therapists from Touchpoints at Home and Touchpoints at Manchester for helping my husband regain his independence and getting rid of his pain. His dignity and pride are a big part of who he is, and being able to drive and help around the house was so important."
~ Patient GW's spouse (March 2017)
"I received pre-hab services at Touchpoints of Manchester. That was the best decision I could have made. After my surgery I had no pain…I was walking with almost no limp. One month after surgery I am walking without a cane. I also slept with very little discomfort. I thank the [entire team] for making something I dreaded into a very relaxing experience, especially for someone who is 87 year old."
~ Dorothea C. (March 2017)
"[Chose Touchpoints at Manchester] for the convenience, the location, and the quality of their rehab. I thought I had good care. The staff was great. I was very happy with their care. I got along with everyone. They were all very good. They did their job well. I was very happy with the care."
~ Patient PM (May 2017)
"They were always very helpful with me. They were always there. They were trying to get up and move around. I would tell them that they care for you. They are there. They listen to you. They have lots of projects to do. I could not go out. They take you shopping. They bring you outside. They have a beautiful patio. They have barbecues in the summer."
~ Patient WM (June 2017)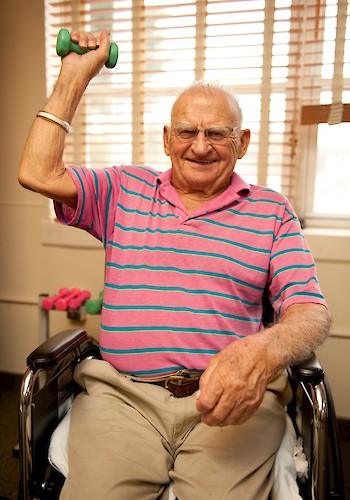 "When I got here, I liked that it was newly renovated. Everything is chugging along. The staff is very good, and the therapists know what they are doing."
~ Ed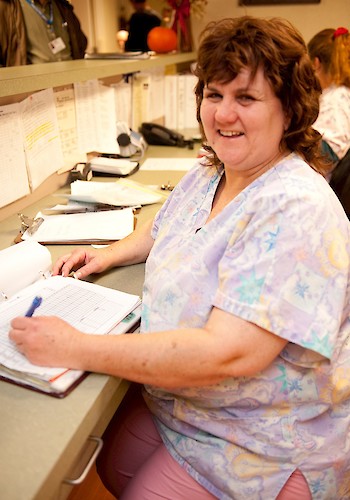 "The people here are all very caring. I treat all the patients the way I would want my family treated. I talk to them like they are my family. In fact, my stepfather came here for end of life care. His nickname to those who knew him was "Crankie Frankie", but here he was always happy! This place put a smile on his face, and made me and my mom feel really good about our decision to have him here."
~ Debra Jean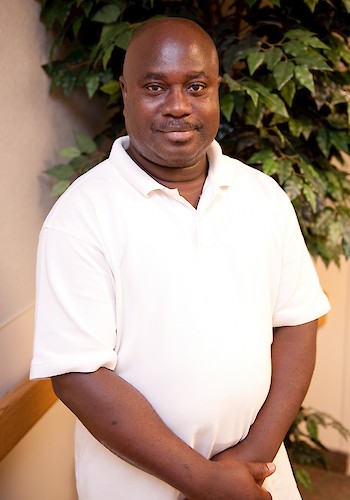 "The work atmosphere here is good. People are willing to help each other. The different departments all work together and watch out for each other. Together, we provide great care for our residents. I can attest that people work here to provide care that they would provide their own mother."
~ Stephen Jennings